In what we now recognize as a digital-first landscape, online communications platforms have shifted from a luxury to a necessity – and companies that don't conform simply fall behind their competition. Here we'll address a few 'digital needs' that all brands should have fastened down and optimized to increase their reach, engagement and conversion goals.
Dynamic, Responsive Website
Name a company today that doesn't have a website – we'll wait. You probably couldn't, and the reason is simple – a properly functioning and optimized website is quite possibly the most important digital marketing asset your company owns. We're well past the days of breaking out the Yellow Pages and flipping through thousands of pages to find addresses, phone numbers, and other information. Now, an individual's first instinct is usually to open their internet browser and simply type their search into the search bar, and voila – the information they need appears within seconds. This doesn't just happen by chance, though – optimization is the key to a successful website. As your website becomes more advanced, you'll need to focus on its ranking among search engines (which we'll discuss next), mobile-friendliness and much more. But having a website with your company services, story, and info is the beginning – just do it!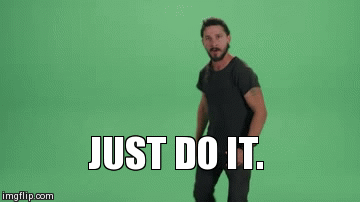 Relentless SEO
Google has proven itself to be king of the search engine jungle – especially when it comes to search engine optimization (SEO). Both on- and off-page optimization practices need to be implemented in order to rank in a decent spot on Google, as well as Bing, Yahoo!, and others. This means ensuring your plug-ins are completely updated, your company information is current, your metatags are descriptive, your keywords are effective, and much more. It seems like an enormous amount of work at first glance – and depending on where you are in the process, it might be. However, an experienced PR firm has the keyword research, content development and back-linking expertise that can help you conquer those challenges much more efficiently than trying to go it alone.
Social Media Vignettes
Some of the most advanced, easy-to-use marketing has come through social media – and the best part is, much of that exposure is free! With nearly 2 billion people on Facebook, and another 1 billion on Instagram, you have the potential for prime visibility without spending a dime. Social media gives you the ability to connect with people across the globe who are interested in your brand and build a following. In addition, this is where many individuals go to find more information about your company or become more familiar with what you do. Content in the form of articles and images are not only attractive, but they're able to tell a story.
Smart Technology Stack
Lastly, companies today need to invest in technology to help them succeed. From marketing automation software to customer relationship management (CRM) platforms, the technology available today allows companies to efficiently create, manage, and analyze various campaigns and initiatives – in many cases from a single dashboard. At Shepherd, tools such as the Cision Communications Cloud, HARO, PR Newswire and MailChimp afford us benefits that both save time for employees and add value for our clients. As the old saying goes, "Work smarter, not harder."
With an optimized website, high-ranking on search engines, engaging social media platforms, and the necessary technology at your fingertips, you'll be ready for the big leagues. Now it's up to you to stay current.